Dear Sista Friend,
Being a "sista" means to be a part of a sisterhood. A true sisterhood consists of proud Black women who carry themselves with pride and those who uplift and empower each other. Our sisterhood is not to be used to diminish another's spirit. It is not to be discriminatory; it accepts all types of Black women: light skin, dark skin, preppy, ratchet and all of the above.
As a race, we experience oppression and discrimination all of the time. As women we are often seen as weak, fragile, sensitive creatures. Black women are often seen as angry, loud and ghetto.These negative stereotypes are often forced on us and the world expects us to act in accordance to these expectations. But our sisterhood is so important because we have each other to empower one another when these negative expectations and notions are put on us.
Recently, anti-Black actress/TV personality Raven-Symone, said a very offensive statement while on a nationally syndicated TV show,
"I'm not about to hire you if your name is Watermelondrea. It's just not going to happen."
Raven, your anti-blackness is showing! You have said so many ignorant statements this year, I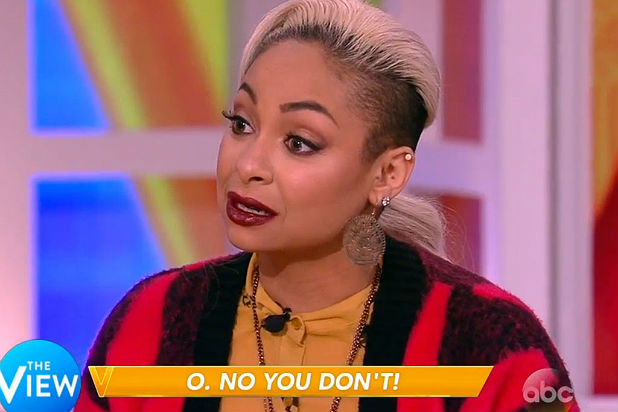 can't even keep count. Honestly, stop letting Raven talk about things. Please do not give her words any value. Whether she wants to admit it or not, Raven subconsciously hates her Black heritage, and it's disheartening because she was a huge role model to young women who grew up watching her on TV. I guess we could only look up to Raven Baxter, the character.  What if people did not hire you, Raven-Symone, because you're a gay, black woman, three marginalized populations of people that receive discrimination daily? You cannot discriminate against someone because of their name, you should know that.
As a person of color with a voice in the media, Raven has the power to change lives and help other Black women. But she chooses to consistently speak down on Black people and has made many attempts to diminish our spirits. You won't win Raven.
Raven, though your publicist probably made you issue an apology, we forgive you, but we cannot continue to support a Black woman who blatantly refuses to accept her blackness and makes every effort to slander her people.
"My comments about discrimination have spun out of control. I'd like to begin by saying that I was not attacking a specific race, but repeating a name that was said in a viral video which has received over 2 million likes. I have been denied many jobs because of my skin color, body size, and age. Each time I was rejected, my self esteem was negatively effected, so I empathize with those who feel victimized by what I said…"

Posted by Raven-Symoné on Sunday, October 11, 2015
Sista friends, we usually do not get to choose what we are named. Our names do not match our abilities in the workplace or in any other context, just like our gender, race ethnicity, and sexual orientation. Black people are innate innovators; we are allowed to be creative with what we name our children.
Sista Friend, never be ashamed of your name.  Demand that people respect you; never settle for shortened versions of your name to make other people comfortable.
Your Sista Friend,
Jaleigha Jones
Jaleigha  is a senior at Sam Houston State University. She studies Mass Communication with a concentration in Multiplatform Journalism and a minor in History. She is the Public Relations and Marketing Director of the Houstonian, SHSU's student ran newspaper.